E recorido di antorcha Olimpico rumbo Tokyo, Japon a inicia cu e candela sendi na Olympia Ancient
Sin duda un dia grandi pa e deporte mundial unda e cende e antorcha Olimpico na e ciudad historico Ancient Olympia, Grecia pa asina cuminsa cu su recorido rumbo Tokyo, Japon. Den luna di juli/augustus e Weganan Olimpico lo tuma lugar na Tokyo, Japon.
Aki un relato amplio:
Tokyo 2020 Torch begins journey to Japan after lighting at Ancient Olympia
The Tokyo 2020 Torch has begun its journey from Ancient Olympia to the Japanese capital after the traditional lighting ceremony in the place where the Olympic Games of antiquity were held.
After a week in which the coronavirus has been the main topic of conversation, the ceremony here provided a welcome and moving spectacle, even though only a select group of invited guests were permitted to watch the proceedings.
The outgoing President of Greece, Prokopis Pavlopoulos, watched the event in one of his last official engagements before standing down and was accompanied by International Olympic Committee (IOC) President Thomas Bach.
They were joined by Bach's new IOC colleague Yasuhiro Yamashita, the legendary judoka who is also President of the Japanese Olympic Committee.
The first runner was Rio 2016 pistol shooting gold medallist Anna Korakaki, who became the first woman to carry an Olympic Torch within the stadium.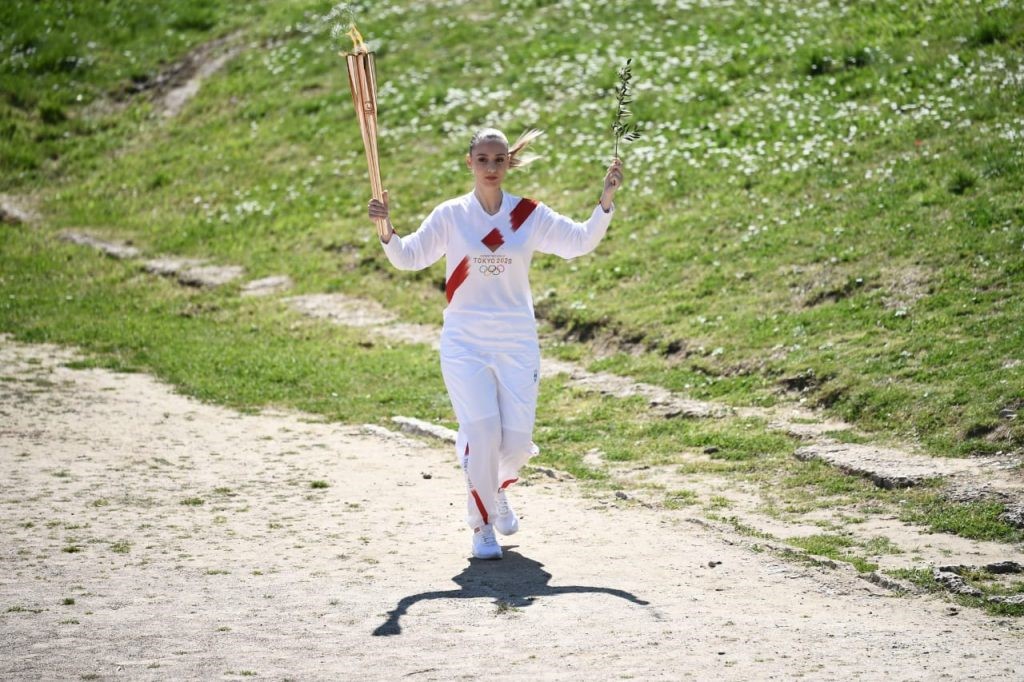 After the traditional visit to the Coubertin monument to pay tribute to the renovator of the Modern Games, she passed the flame to another woman, Athens 2004 marathon champion Mizuki Noguchi, who became the first Japanese participant in the Relay.
The flame was kindled in the ruins of the temple by the high priestess of the ceremony, played by Xanthi Georgiou, a classical performer from Greece.
She intoned a prayer to Apollo called "God of Son and the Idea of Light".
Greece's Rio 2016 shooting gold medallist Anna Korakaki was the first runner in the Relay ©Getty Images
The words ask the powers that be to "send us your rays and light the sacred Torch for the hospitable city of Tokyo".
The flame was taken in procession through the ancient precincts, with the route lined by a group of young men who evoked the heralds or messengers of ancient times.
The priestesses danced on the hillside in a performance entitled "Ancient Echoes", which was inspired by paintings and carved images on artifacts of the period.
Some 50 performers took part, led by choreographer Choreographer Artemis Ignatiou.
The priestesses wore the traditional Greek gown known as a chiton, which were made by the renowned designer Eleni Kyriacou.
Special music, written for the occasion by Yannis Psimadas, included melodies on the Apollonian lyre, accompanied by flute and percussion.